Sectra successfully develops and sells cutting-edge solutions within medical IT and secure communications.  The company's operations are conducted as separate business areas; Imaging IT Solutions and Secure Communications. Synergies and knowledge sharing between the operations are increasing, partly as a result of the growing need in the healthcare sectors to protect systems and patient data from unauthorized access and cyberattacks.
Our master thesis program is an important part of our goal of being at the forefront of technology and we are always looking for driven and ambitions engineering students to join us on our mission for a safer and healthier society. We offer students fun and educational thesis works within areas such as Software Development, IT in the Healthcare industry, Machine learning, Image analysis, Visualization, Security and much more. We strive to always have thesis workers on board and we love the energy and new ideas they bring to Sectra.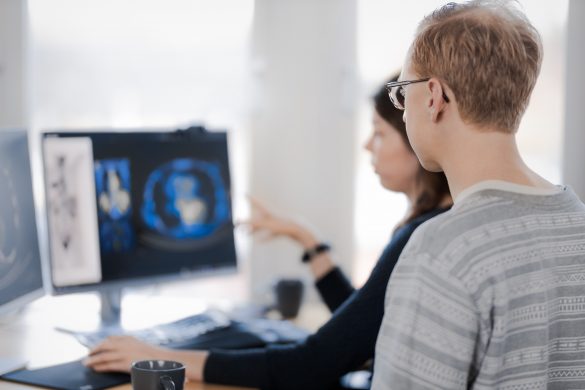 Master thesis at Sectra Medical IT
We help hospitals across the world to become more effective, and thus take care of more patients and save more lives. Cancer diseases, osteoarthritis and orthopaedic surgery represent some of the most costly and resource-intensive areas in the healthcare sector—areas where Sectra's software-solutions facilitates diagnosis, planning and patient monitoring. Sectra also helps to raise the quality of medical education by providing solutions for interacting with medical images and sharing educational materials.
We offer thesis opportunities within a broad spectrum of areas at Sectra Medical.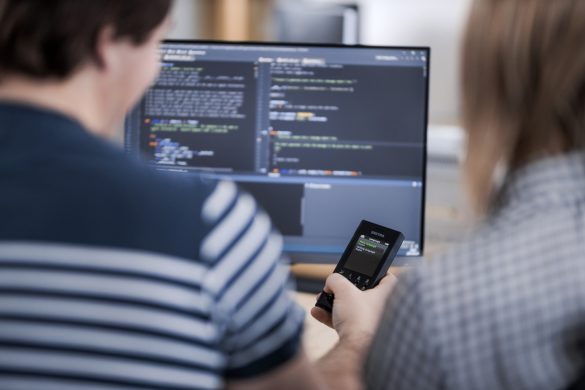 Master thesis at Sectra Communications
At Sectra Communications we are on a mission for a more stable and secure society. With 40 years of experience and solutions certified by the EU, NATO and at national level, Sectra is a trusted partner for critical security solutions. We help defense forces, other authorities and various critical functions in society to secure their communication against eavesdropping and to protect their systems against unauthorized access. Sectra's secure communication solutions are deployed to the EU, NATO and more than half of the EU member states for sharing classified information on national and international levels.
We welcome thesis workers with any kind of interest in cyber security and critical infrastructure.
"The best thing about doing my master thesis at Sectra is definitely the people. On a daily basis I was surrounded by people that were willing to help and were interested in my project. I had a great mentor that introduced me to the amazing Sectra culture and I got to cooperate with prominent researchers at Sectra's research department.
On top of that I got to work with cutting-edge, deep learning techniques to find solutions where the organs present in radiological images can be automatically detected. This information can be used in applications to make the health-care more efficient. It really makes me motivated to work with products that save lives."
Tova Linder, Software Engineer
Learn more
Collaborating with Sectra for your thesis work doesn't just mean creating value for society through innovative technology. It also means joining and become part of the Sectra family. For this you will:
Be assigned a mentor to support you when you first join us and throughout your project
Have the opportunity to create close and personal relationships with colleagues all over the world – we like to have fun together!
Get a unique inside perspective on our organization, our business and culture
Speaking of our culture. At Sectra we value humor and having fun together. What we do is serious business and we take that very seriously, but that also means we need to be able to laugh and let loose from time to time. Be prepared for social events on a regular basis, lots of fika and sports activities more or less on the daily if that's your thing.
We hope that your thesis work will act as a stepping-stone for your future with Sectra. Many of our thesis worker stay with us in various roles and event move on to any of our international offices. That option is of course available for you as well.
If you think this is the right step for you we urge you to apply. Our application process goes something like this:
You send us your application and we will review it carefully. We request that you specify in your personal statement why you want to join Sectra, what motivates you and your thought on a topic for your master thesis.
If your profile and personal statement seem to match with our vision and business we will contact you in person to further understand who you are and what you want to do.
Once we have identified where within our organization your interests lie we will make sure you get in contact with the right manager and follow up with more in-depth interviews and possible tests.
If at the end both parties think that this is a match you will be offered a master thesis position with us and your journey at Sectra begins!
We urge you to apply as soon as possible as we assess candidates ongoing.