Meet Anders Hentzell, Product Owner
Anders' education: Master of Science in Engineering Biology
Why did you apply for a position at Sectra?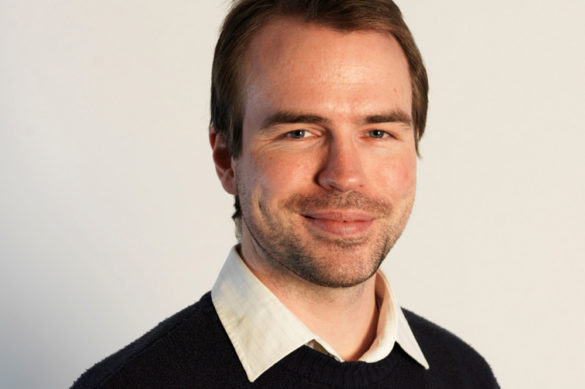 My friend told me that there was an open position and I had just quit my earlier job, so I thought I would give it a try. The more I learned, the more interested I became in working in the medical IT field. I began to understand all the good that comes from our products. During the interview process, I also got to know the people at the company and that made me very sure that if I was offered the position, I would gladly take the job.
How long have you been working at Sectra?
I have been working with Sectra since November 2011. During that time, I have tried multiple different roles. I started as a System Engineer, focusing on the deployment of Sectra products in Sweden. After one year, I was offered a new position as Project Manager in the company's Business Innovation division, where I worked with services for cloud-based analysis of medical images. After a few years, and two paternity leave episodes, I'm currently working with product management and development in the company's main business area, Imaging IT Solutions.
My day can include everything from meetings to discuss financial matters, to meetings with potential customers and hands-on installation of new customer sites. I have even done some very basic programming, which is something that I never thought I would do.
Anders Hentzell, Product Owner
What do you do during a normal day at work?
In my role as Product Owner I work closely with the development teams to handle the short-term development stories. It is also my responsibility to be the contact person for the stakeholders for my product area. This means that I'm the expert on my products and answer questions from both customers and other Sectra employees. I also listen and try to understand customer requirements and transform those requirements to actionable backlog items.
What are you most passionate about?
Making a difference! I feel – both in the company and in our line of business – that what I do matters.
If you were to describe Sectra in a few words, what would you say?
Great place to work!
Why would you recommend applying for a job at Sectra?
If you are looking for a demanding job with great colleagues and want to really feel that you are making a difference, then come join us at Sectra.