At Sectra, you will be given the opportunity to put your skills to real use, challenge yourself, and make a difference within our society. You will get to work with the coolest products on the market and grow together with the best people in the industry. If you desire to work abroad, Sectra will encourage you to expatriate to one of our subsidiaries around the world. Sectra is full of talented and ambitious employees and we strive to have fun together and cooperate on our daily tasks.
I wanted to get a job with interesting challenges where I could learn a lot, and Sectra has definitely delivered in that area.
Christian Vestlund, Sweden
Regardless of how long you have been with our organization, your ideas are always taken into consideration and provided that they are worthwhile, they tend to be implemented.
Zoe Vann, USA
Why work at Sectra?
Your everyday work will make a difference in peoples' lives. You will have the possibility to use your skills to work with products that are beneficial for humanity. What we do every day contributes to a better society.
Sectra is full of intelligent people who are more than willing to share their knowledge and to discuss ideas or challenges. We all work as a team towards the same goal – increasing the value for our customers.
At Sectra, you continuously learn, develop and grow. Your ideas and opinions matter, no matter who you are or what your position is. You will be given challenging and varying tasks, but also the freedom to decide how to solve problems, as well as how to organize your own workday. We encourage you to try out different roles to learn and share knowledge.
You collaborate with colleagues from all over the world, and we encourage our employees to take the opportunity to experience working in a different country and culture.
At Sectra, you get to work with cutting-edge technology and will help implement solutions that benefits our society. Our everyday challenge is to improve healthcare worldwide with tools like advanced visualization and AI, while also safeguarding nations against cyber threats. Our customers expect us to continuously improve and to bring them the best new trends and technologies.
Sectra has a customer-centric culture. You will work close to customers and learn to truly understand their needs – regardless of where you work and what you do.
I was hired for the person I am and not the skills I had at that time. Since then I feel like I have already developed a lot in the direction I was aiming for and I'm so thankful for Sectra giving us a lot of opportunities to learn and grow.
Julie Desmadryl, Canada
There is a great sense of self-belief, because everyone is given the chance to show their creativity and do things they feel passionate about. We are also always encouraged to develop our own skills and the skills of colleagues.
Anders Hedblom, Sweden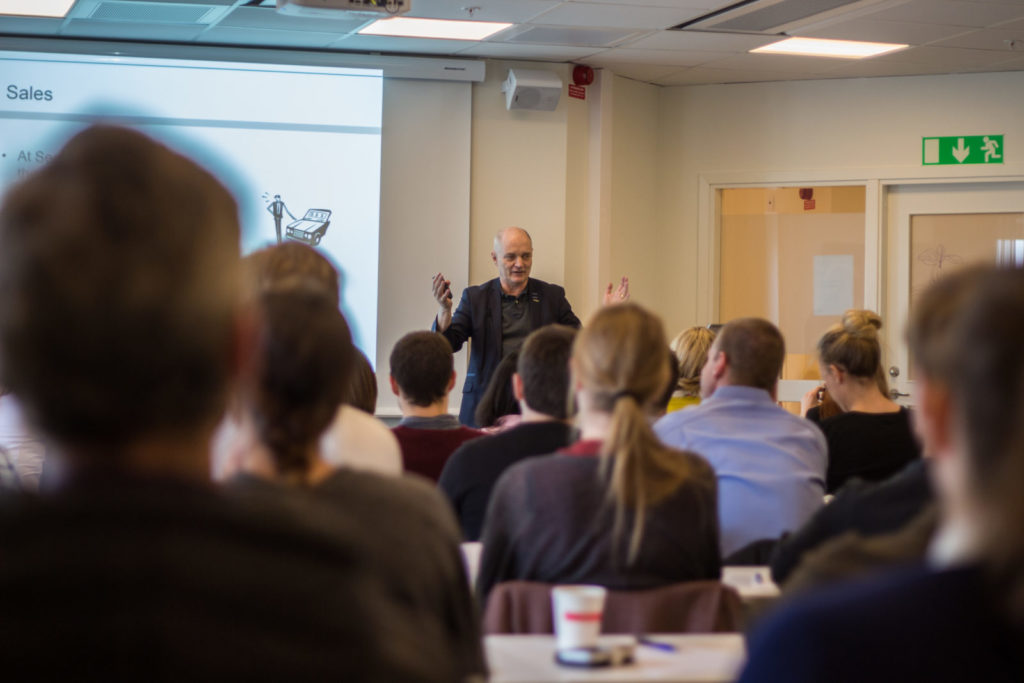 Rookie training
A two-day rookie training is arranged in Linköping, Sweden and required for new employees from all over the world. At the training, you will learn about Sectra, the history, departments and culture. You also get the opportunity to get to know your rookie colleagues.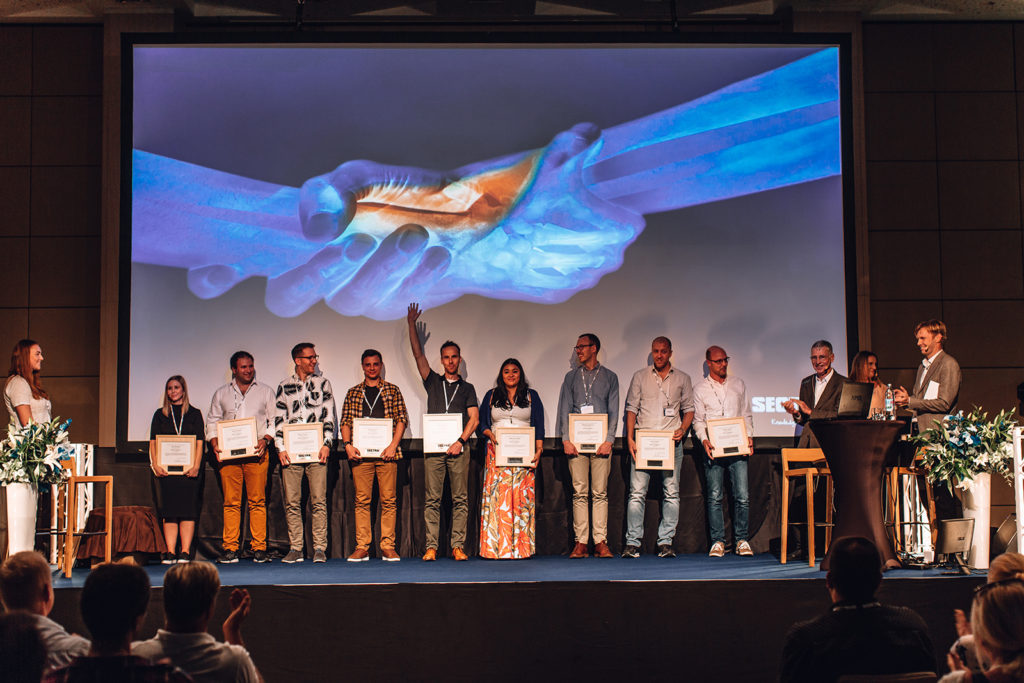 Seniority
A career path for experts. Once a year colleagues nominate peers for the seniority award. A Senior employee is a person who is of great value for the company and who has acquired deep skills in his/her area of expertise. The title of Seniority last 4 years and is associated with monetary benefits and a higher degree of freedom of work.