Meet Dave Knight, Project Manager
Dave's education: Master of Science in Business Administration and Master of Science in Medical Informatics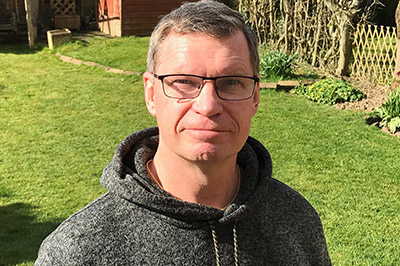 What made you apply for a position at Sectra?
I had worked with Sectra as a customer for 15 years and knew the people and the product well. I wanted a new challenge with more job satisfaction, and to do something I enjoyed and believed in.
What do you do at Sectra?
I am a project manager. I work with customers externally and sales, engineers, applications and support internally to deliver/deploy Sectra products.
The general atmosphere and support from colleagues is what I like the most about my work.
Dave Knight, Project Manager
What are the values that drive you?
Integrity, compassion and equality.
How did you get into the industry?
I trained as radiographer when I left college and spent many years working clinically. I was always into innovation and pushing boundaries for progress and improvements. I then moved into Information Technology and began delivering digital developments to all clinical areas and the IT infrastructure in general. I worked with many different technology suppliers but always had a preference for Sectra products and collaboration.
What are you most passionate about?
Workwise, I am passionate about delivering the best solutions to support healthcare. Good diagnostics are vital for patients to ensure the best outcomes. In my free time, I enjoy skiing and rugby in the winter, cricket and kayaking in the summer.